Welcome to the Rossland Figure Skating Club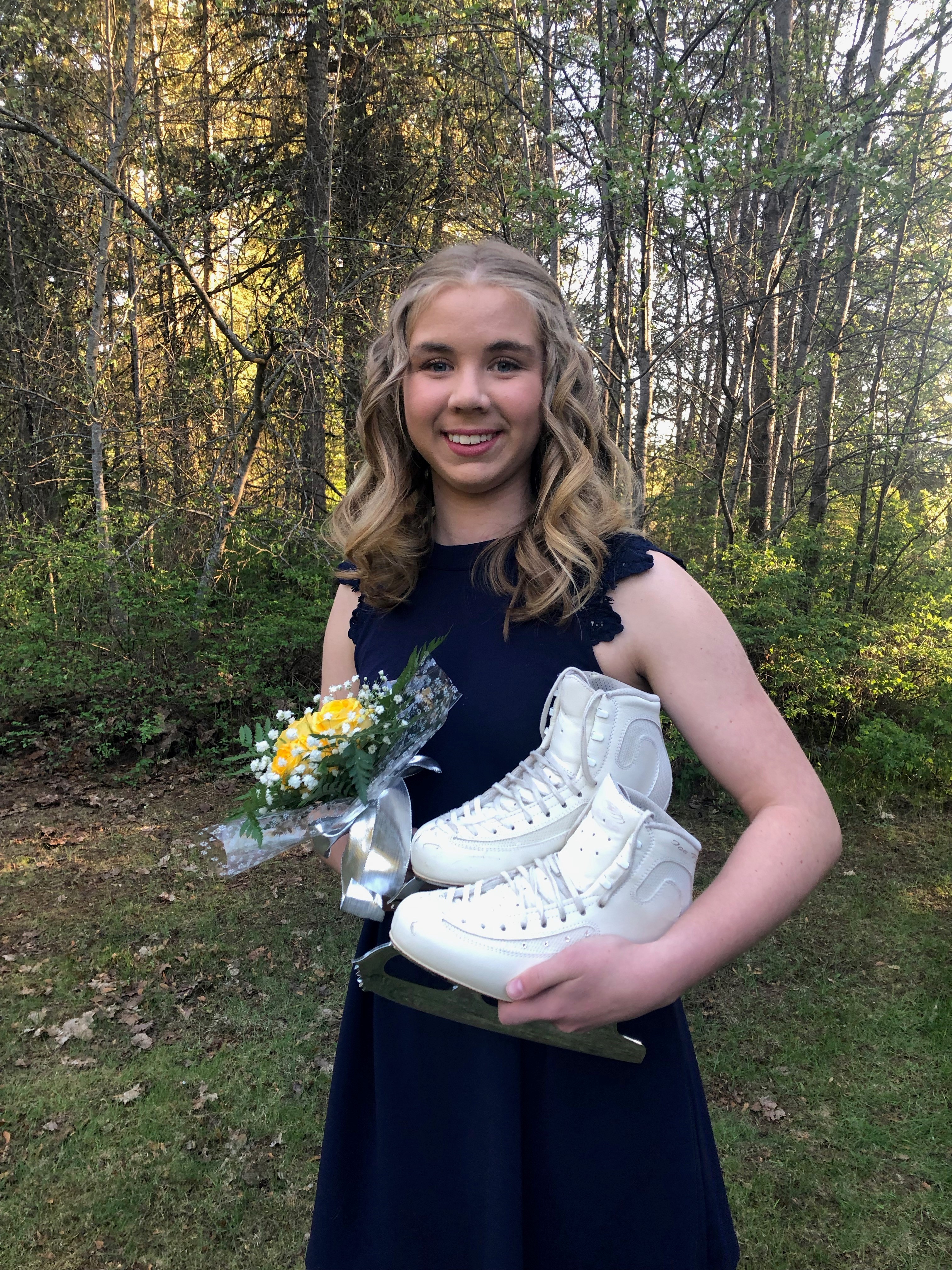 Larrisa Verhelst
Head Skating Coach
Larissa has been skating since the age of three. For the first fifteen years she skated with the Beaver Valley Skating Club in Fruitvale. During this time she achieved her Jr. Silver freeskate and Gold dance, skills, and interpretive. She pursued a coaching career while she was with the club and was a CanSkate coach for her last year with them. She then moved to Kelowna to begin her Bachelor of Human Kinetics at University of British Columbia Okanagan.
During her four years there she coached at the Kelowna Skating Club. It is during this time that she achieved her Primary STARSkate certification now called Region level coach. She has returned to the Kootenay area where she is employed as a rehab assistant at a seniors' residence. She have been coaching with the Rossland club since the fall of 2015 in all disciplines. She have been head coach for the club since the 2016/2017 season.
When coaching, she likes to find the areas that could use some improvement, break it down to work on perfecting the small parts, then slowly put them all together to have a stronger, more improved final product; all while keeping the skater interested and passionate about the sport.
Claire Sibbald
Assistant Coach
Claire started skating when she was 5 years old and her passion for this sport has grown ever since. Claire has been a member of the Beaver Valley Skating Club for 11 years. She has completed her Gold Tests in all four disciplines of Dance, Skills, Freeskate and Interpretive. In 2016 Claire won the BC/YK StarSkate Athlete of the Year Award.
She represented the Kootenay Zone at the 2018 BC Winter Games in Kamloops, competing in the Pre-Novice Women's event. Claire loves to skate and spends her summers in Barrie, Ontario skating at the Mariposa School of Skating. She enjoys working with the younger skaters and has been a program assistant with the Beaver Valley Skating Club's CanSkate program. Just this past summer Claire completed her CanSkate Coaching course, and is currently a CanSkate Coach In Training with both the Beaver Valley and Rossland Skating Clubs.
Claire is an honours student, in the French immersion program at JL Crowe. She plays the baritone saxophone with the school Jazz and Concert bands. When not skating or studying, Claire enjoys reading, skiing, watching videos, making tik toks and spoiling her dog Peeta.