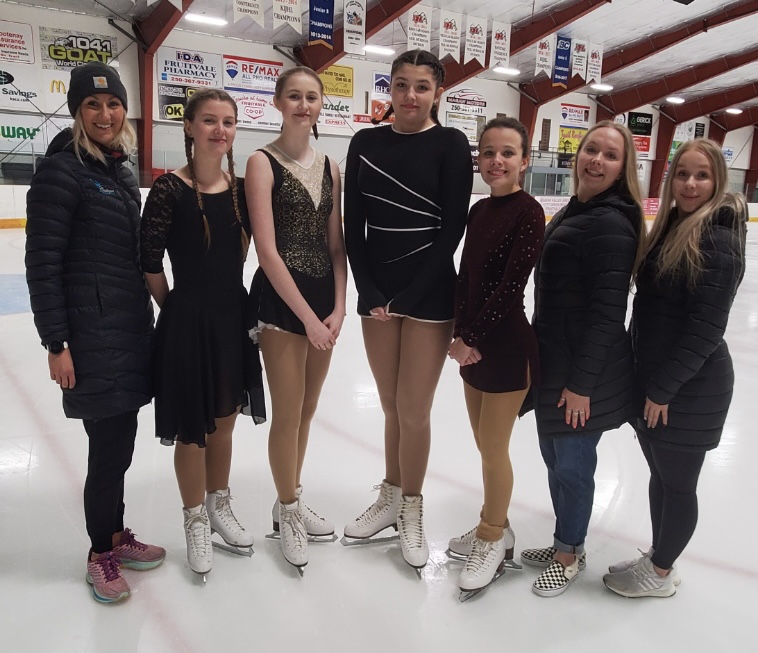 Welcome!
We are the Rossland Figure Skating Club, a non-profit society operated by a volunteer Board of Directors at the Rossland Arena.
Registration starts September 11.
Season dates: October 3, 2023 - February 29, 2024
Registration Details
Please register online at rosslandskating.com.
CanSkate and Juniors are required by Skate Canada to wear properly fitted skates and approved CSA helmets on the ice. No ski or bike helmets are permited.
All skaters must be registered prior to going on the ice.
There is an annual Skate Canada membership fee of $58.65 required by all skaters. This fee is included in the online registration fees.
Pre CanSkate fee: $266.15 (includes Skate Canada Fee $58.65 & registration fee $9.50).
Canskate up to level 4 fee: $285.85 (includes Skate Canada fee $58.65 & registration fee $10.20).
Upper CanSkate Level 5 & 6 fee: $371.92 (includes Skate Canada fee $58.65 & registration fee $13.27).
Star 1-3 Level fee: $500, split into two installments of $250 (plus Skate Canada fee $58.65 & registration fee)
Each year the club participates in fundraising opportunities. We ask that all skaters participate in the fundraising as it is a very important part of keeping the ice costs and program expenses reasonable for all skaters!
Rossland Skating Club is run by a team of volunteers with a board of directors. We are in need of more volunteers especially if we want to keep the club functioning in future years. Please contact us at rosslandfsc@gmail.com if you are interested in helping!
Regarding the Covid-19 safety procedures and guidlelines through Skate Canada BC/YK and the City of Rossland, there are currently no restrictions at this time.
If you are not certain which group to register for or if you have any questions please email us at rosslandfsc@gmail.com.
YEAR END SHOW 2019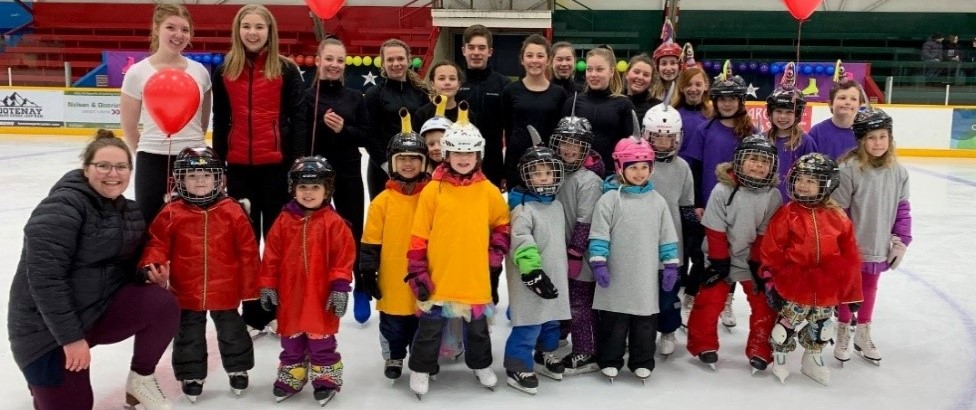 YEAR END SHOW 2018